Emergency Dentistry – Westfield, MA
When You Need Quality Care Right Away
By their very nature, dental emergencies tend to strike when you least expect them to. Our team at EMA Dental is here to make sure that you have access to reliable dental care at the times when it counts the most. When you have a dental emergency, we'll make arrangements to see you as soon as possible; oftentimes, we can schedule an appointment on the same day as your call. When you arrive, we'll focus on putting a stop to your pain and coming up with a solution for any dental damage you might have suffered. You can count on us when urgent care is required!
Why Choose EMA Dental for Emergency Dentistry?
Same-Day Emergency Care
Multiple General Dentists and Specialists
State-of-the-Art Dental Technology
How We Treat Dental Emergencies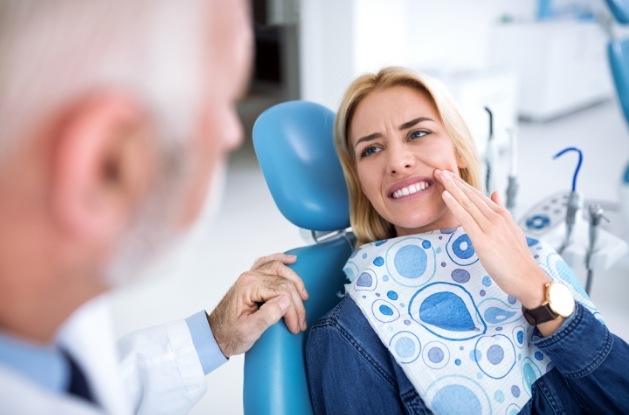 Dental emergencies can be alarming, but you need to try to stay calm so that you can get the care you need without delay. Your first step should always be to reach out to our office to let us know what happened. We'll use the following process to help you address your emergency:
Same-Day Appointment: We will make arrangements to see you as soon as possible. In the meantime, one of our team members can give you over-the-phone instructions for keeping your discomfort under control and protecting your smile from further harm.
Emergency Exam: Once you get to our office, one of our dentists will help you get comfortable before examining your teeth to see what the underlying cause of your dental emergency is. We'll make it a priority to get you out of your immediate pain as soon as possible.
Treatment Plan: We'll explain our findings so that you fully understand what the situation is. Then we'll go over your options for treatment and work with you to create a plan for restoring your oral health.
Quick, Professional Care: Our experienced dental team will use the latest techniques and technology to address your symptoms and repair your damaged smile. We'll address the problem as efficiently as possible so that you don't have to wait too long for lasting relief.
The Most Common Dental Emergencies
Many people make the mistake of waiting too long to seek professional care because they're not sure whether the issue rises to the level of a dental emergency. The unfortunate fact is that teeth lack the means to heal themselves if they become damaged or decayed, so more often than not ignoring the problem will only lead to a more serious issue. Call our team immediately if you have any doubts about your oral health; we'll help you figure out what steps need to be taken next. Below are some examples of common emergency situations that warrant a call to our Westfield office.
Understanding the Cost of Dental Emergencies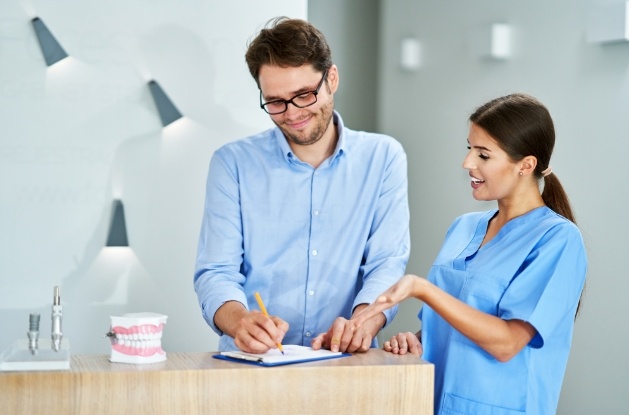 Some dental emergencies can be handled with a simple filling while others might require a more advanced procedure such as root canal therapy. The overall cost of your care will vary depending on your needs, but we'll always make sure that you have an idea of what you can expect to pay before beginning any kind of treatment. Also, we accept a wide variety of dental insurance plans, and we offer flexible financing options to help you break up the cost of your care.
Keys to Preventing Dental Emergencies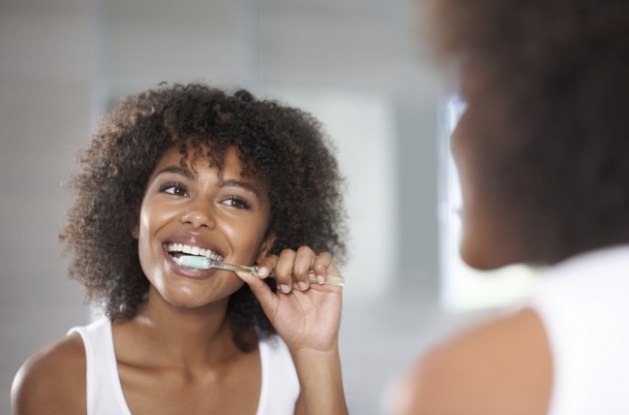 While it's impossible to predict and avoid every dental emergency, you'll be less likely to suffer from urgent dental problems if you:
Brush and floss at least two times every day.
Visit our office every six months for routine checkups and cleanings.
Wear a mouthguard while playing sports.
Avoid bad habits like chewing your fingernails.
Eat a healthy diet that's low in sugary and starchy foods.
Open packages with scissors or another tool instead of your teeth.