Preventive Dentistry – Westfield, MA
Be Proactive About Protecting Your Smile
Nobody is too old or too young to worry about cavities and gum disease. Practicing excellent oral hygiene at home is a must if you want to protect your grin, and regular checkups with a dental team you trust are just as essential. Our team at EMA Dental gladly offers several services that focus on preventing small dental problems from occurring in order to protect your long-term oral health. We have multiple general dentists at our convenient Westfield location who are ready to go beyond your expectations, so don't hesitate to give us a call if it's time for your next dental visit.
Why Choose EMA Dental for Preventive Dentistry?
Comfortable, Modern Dental Office
Comprehensive Care for All Ages
Dental Insurance Accepted, Financing Available
Dental Checkups & Cleanings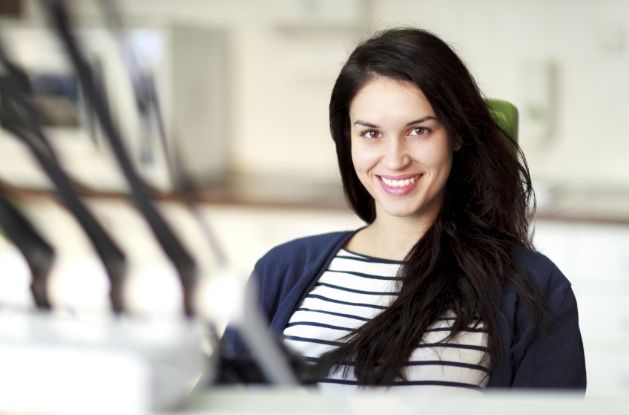 Has it been more than six months since you last visited the dentist? Then you shouldn't waste any time calling our office! You need to have at least two dental appointments a year if you want to maintain a dazzling, healthy smile that's free of cavities, gum disease, and other oral health issues that can be dealt with more easily when caught in their early stages.
Step one is to perform a comprehensive examination of your mouth so that we can get a complete picture of your oral health. Our team will look closely at your teeth, your gums, the alignment of your bite, your jaw joints, and any dental work you may have undergone in the past such as crowns. Sometimes we also take X-rays to identify issues in areas that can't be seen with the naked eye. Once we understand the nature of your dental situation, we can recommend a suitable treatment plan.
Of course, we're not just looking at your teeth and gums; we're also cleaning them to get rid of any plaque and tartar that might have accumulated since your last appointment. Even if you're brushing every day, plaque and tartar can still build up in areas that you might have unknowingly overlooked. Professional cleanings are key for keeping your teeth safe from harmful bacteria.
Children's Dentistry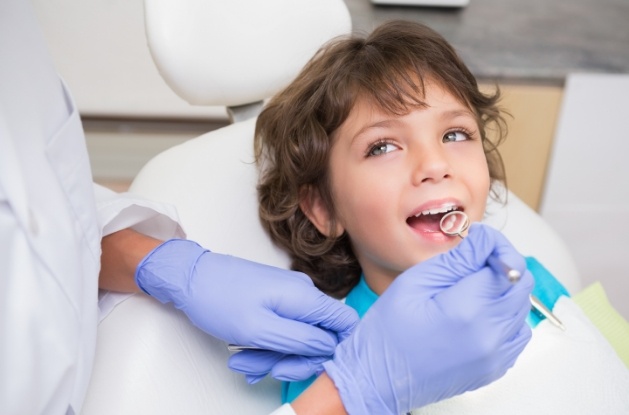 At EMA Dental in Westfield, we love having the chance to help whole families smile! Instead of driving each loved one to different practices on different days, you can schedule everyone's appointments at a single location. This way, you and your family can get reliable dental care while saving valuable travel time. We've designed our office to be as welcoming and friendly as possible to patients of all ages, and we can tailor our care according to each patient's dental needs.
Periodontal Therapy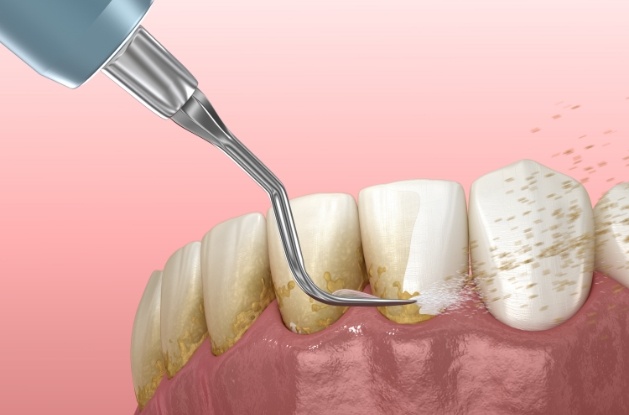 Periodontal disease, or gum disease, is the most common cause of tooth loss in adults in the United States, and it's a much more widespread issue than you might think. The early symptoms of gum disease are somewhat mild; for example, you might notice a small amount of bleeding whenever you brush your teeth. Severe gum disease that has gone untreated for too long, on the other hand, can put your overall oral health at major risk.
We take gum health very seriously, which is why a periodontal screening is performed as part of every regular checkup and cleaning. In the event that we find warning signs of gum disease, we will outline your options for periodontal therapy. Scaling and root planing is often a reliable solution; the procedure involves removing plaque and tartar from underneath the gumline and smoothing out the roots of the teeth so that the gums can reattach themselves. Additionally, we might also recommend antibiotic therapy to help reduce the depth of any pockets that have formed between the teeth and gums.
Oral Cancer Screenings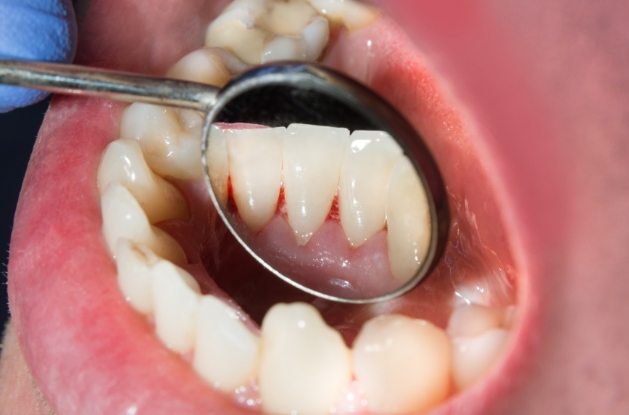 Did you know that regular dental checkups could end up saving your life? At each visit, one of our dentists will perform an oral cancer screening. This simply involves checking for lumps, crusts, and other symptoms that might have developed as a result of cancer. We'll inform you immediately if there's anything you need to be concerned about. Oral cancer can be deadly, but if it's caught as early as possible, you'll have the best chances of treating it successfully.
Athletic Mouthguards/ Sportsguards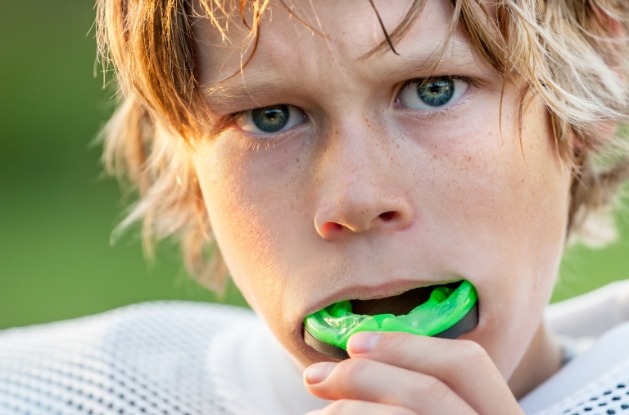 Not every sport requires you to wear a mouthguard, but that doesn't mean you shouldn't use one anyway. Sports-related dental injuries are extremely common and can even occur during activities with low to no contact. You can keep your teeth safe by wearing one of our personalized mouthguards. Each one is designed to fit perfectly over the patient's teeth, thus providing maximum protection while also being comfortable to wear.
Nightguards for Bruxism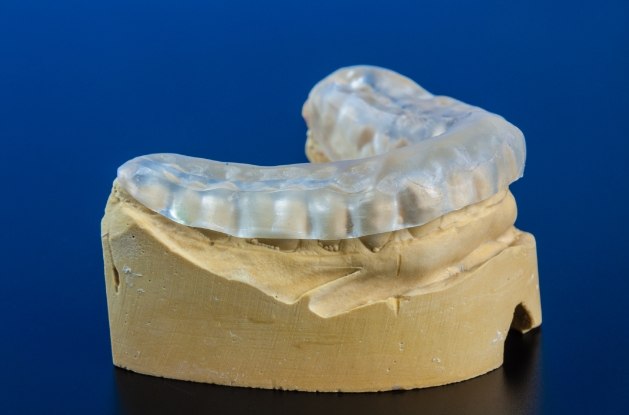 Having bruxism means you're frequently clenching or grinding your teeth, which can wear down or damage your enamel. You can try to break these habits during the day, but what if they occur while you're asleep? We can help you ensure the safety of your smile with an expertly-made nightguard. This is a simple oral appliance that is made to stop the upper and lower arches of teeth from making harmful contact with each other, allowing you to avoid the worst of the damage that bruxism can cause.
Fluoride Treatment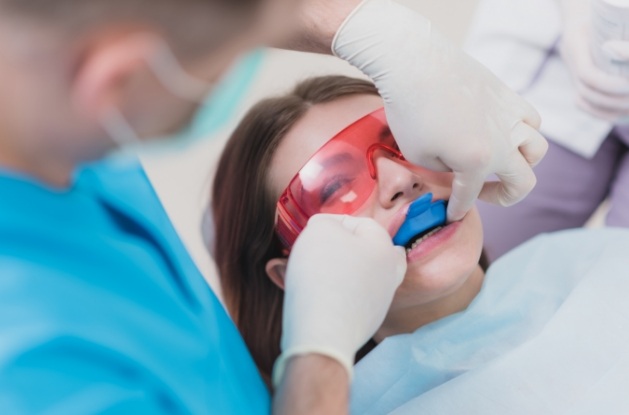 Fluoride is an important mineral when it comes to oral health. Studies show that people who have regular fluoride exposure are typically at a lower risk for cavities. You can find fluoride in a lot of different places, including municipal drinking water, food items, and many kinds of oral hygiene products. A professional fluoride treatment can be performed during a regular appointment to give your smile even better protection. Both children and adults can benefit!
Dental Sealants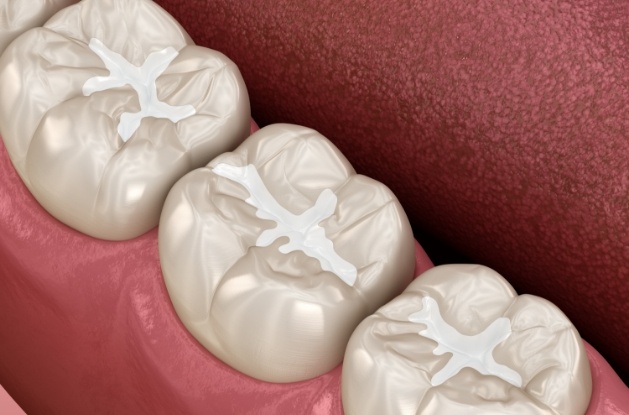 The teeth near the back of your mouth are more likely to develop cavities since they're hard to clean and have deep grooves where food particles and bacteria can gather. For children, these teeth can be especially vulnerable, but dental sealants can give them some much-needed protection while they're learning how to brush effectively. A sealant is a clear, thin layer of dental plastic that seals off the tooth; the material can last for around a decade and significantly lowers the risk of decay.